Mount Vernon Tour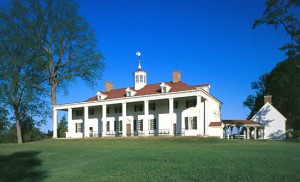 See Old Town Alexandria and George Washington's Mount Vernon Estate on the OnBoard Mount Vernon Tour. Your tour guide will escort you through Mount Vernon, telling you about all of the attractions there and the history of George Washington's home on the Potomac River. The entry pass to Mount Vernon is included.
This is THE thing to do in DC!
Tours depart daily at 10:00am and last approximately 5 hours.
George Washington's Estate, known as Mount Vernon, is located in Mount Vernon, Virginia, along the Potomac River and is probably the most scenic attraction in the Washington DC area. Mount Vernon, the home of George and Martha Washington, is the most popular historic estate in America. Guests to Mount Vernon can visit the 21-room Mansion, more than a dozen original structures, Washington's Tomb, and nearly 50 acres of his extensive plantation. The estate also includes a working blacksmith shop and the Pioneer Farm site, a 4-acre demonstration farm with a reconstructed slave cabin and 16-sided treading barn.
You'll learn everything you want to know about George Washington's life in the Ford Orientation Center and Donald W. Reynolds Museum and Education Center featuring more than 500 original artifacts, 25 galleries, interactive exhibits and inspiring films.
They have videos and other galleries with information about the life of the first American President. There is a food court and a fantastic gift shop. Check it out on the OnBoard DC Mount Vernon tour.