DC It All
This is the Highest Rated Bus Tour in DC!
Reviews and ratings on sites like Viator Tours and TripAdvisor.com, rank the DC It All! Tour the highest rated bus tour in DC. Why should you take the highest rated bus tour in DC? Here are a few of the reasons:
The DC It All! Tour is Washington DC's Only Comprehensive Guided Tour. See all the attractions DC has to offer, and learn all about the history and trivia that surrounds Washington DC.

Your licensed tour guide hops off with you at each attraction. The guide will show you every important detail of each monument and help you experience everything DC has to offer. Many of our competitors don't use live tour guides. They play audio recordings on the bus that often don't match up with what you are seeing.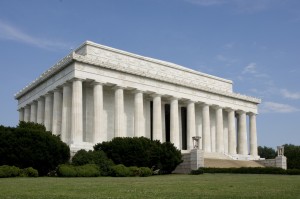 The DC It All! Tour includes a one-hour private yacht cruise on the Potomac River from March 15 through the first week of October each year! Check out this video of the DC boat cruise. During the rest of the year, we visit Pentagon City Mall for lunch and/or a quick shopping trip. On the way there we drive by the Pentagon and new Air Force Memorial.
Best value of any tour in DC

The DC It All! Tour is the best value of any bus tour in DC. The tour includes free bottled water OnBoard, a top-notch licensed tour guide and posh mini-bus assigned to you for the duration of the tour, and six hours of fantastic sightseeing.
Reserve your DC It All! Seats Here:


Here's the highest rated itinerary of any bus tour in DC:
Check out this Customer Review:
Best Bus Tour in DC
OnBoard DC Tours endeavors to show you as much of Washington DC as time and conditions allow. The DC It All! Tour costs $79.99 for adults and $59.99 for children under 12 Monday through Thursday, and $89.99/$79.99 on Friday through Sunday. The tour departs from the Old Post Office everyday at 10am.